Events
Cleveland Limo Bus serves all types of events throughout the year here in Cleveland, taking our partygoing customers and our business customers alike to invitation-only galas, shopping expeditions, annual Cleveland events, and so much more. The events that are most often requested by our customers are weddings, bachelorette parties, bachelor parties, bridal showers, birthday parties, high school proms, sweet sixteen parties, and sporting events, as well as nights of bar hopping and club hopping, checking out all the great pubs and nightclubs that Cleveland has to offer. We'd love to tell you a bit about how Cleveland Limo Bus makes these events even more special for our customers.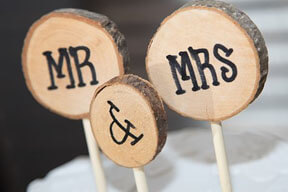 When it comes to bachelorette parties and bachelor parties in Cleveland, not to mention girls' night out and evenings of club hopping, Cleveland Limo Bus can be a real boon to your good time! That's because we have connections with many of the local clubs that you may want to visit, allowing you to skip the lines and cover charges and possibly even gain access to the VIP room. You'll love being able to travel from bar to club to pub, drinking as you travel while taking advantage of our built-in bars and cup holders. Cleveland Limo Bus's stripper poles are also lots of fun for these types of nights out!
For classier events such as bridal showers and the big wedding day itself, our vehicles are really superb. A classic white party bus is the perfect choice for these once in a lifetime occasions. We offer wedding day specials that include lots of important items, including bottles of champagne, bottled water, wedding day party bus decor for both the interior and exterior of the bus, and even red carpet service. Our professional chauffeurs will take you to and from all of your bridal shower and/or wedding day destinations in the utmost style and comfort.
For your teenagers' events, you'll be very smart to consider our services for their safety as well. There's a lot of worry associated with having teens out there on the road, partly because of the prevalent texting-and-driving problem, but also just because of distracted driving. There's so much excitement for these teens, getting out there for the very first time and partying with their friends. When you've got a pro chauffeur at the wheel, you know that they are completely safe and protected. It's the next best thing to chaperoning them yourself!
If the events above sound wonderful to you and you'd like to hire one of our professional chauffeurs to escort you around town in a gorgeous Cleveland Limo Bus vehicle, all you've got to do is give us a call at 440-252-2855 or click through to send us a quick email and we'll get the ball rolling for you. Consider Cleveland Limo Bus your ticket to a sensational time, and know that we're available to speak to you anytime, day or night!