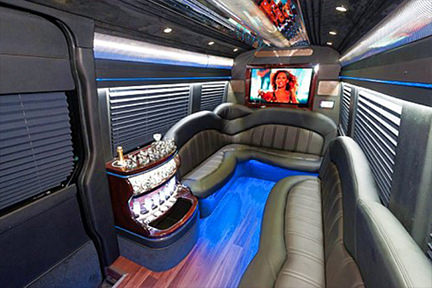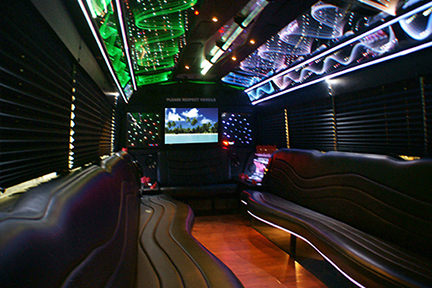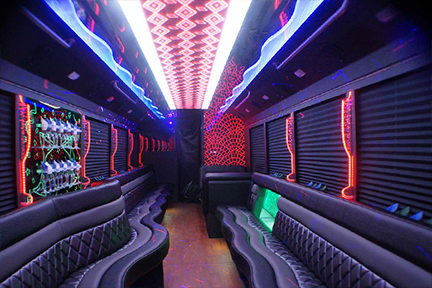 Welcome to Cleveland Limo Bus
The crew here at Cleveland Party Bus would love to welcome you to our city or to show you some new sights even if you've lived here all your life! Our professional chauffeurs are the best at what they do and there's no one else that you should trust when it comes to your all-important personal parties and business events. On the pages that this site is comprised of, you'll be able to see the vehicles that make up our fleet, get to know the most popular events that we service and maybe come up with some ideas of your own, and find out just how easy it is to make Cleveland Limousine a part of your upcoming event!
Cleveland Party Bus presently offers a full line of premium vehicles for you to choose from for your trip. Our staff is filled with experts who know exactly which one will fit best with your needs, based on the number of passengers you'll be expecting, the type of event you'll be attending, and the personal style that's your own trademark. We've got huge party buses with all the high tech features you could ever want and more intimate limo buses with slick and modern decor. Party Bus Cleveland vehicles feature superb sound systems and HDTVs with DVD players so that you can enjoy all your favorite entertainment on the road.
We invite you to peruse the pages of our site to find out as much as you can about our services, our vehicles, and the benefits of doing business with us. We'd love to speak with you about your upcoming events and put together a customized travel package for you that will blow all the other local limo and party bus companies out of the water. When you're ready to do so, give us a call at 440-252-2855 for an instant price quote or send us a quick email and we'll get back to you as soon as possible. Thank you for choosing the best limos in Cleveland!
Popular Features
Great Audio w/ CD/iPod
Chill and Converse
Multiple Flat Screen TV's
Chauffeur at your Service
Built-in Bars for Drinking
Color Changing Lights
Hardwood Flooring
Cup Holder = No Spills!
Our popular features are popular for a reason. It turns a boring ride to a destination, into a party on wheels. Our limo buses have great sound systems that allows you to either play a CD or hook up your phone or music player. Then you'll be able to play all your favorite music and dance your feet off on the hardwood floor. The color changing lights make it seem like it's a club. You'll second guess if you should even leave the bus to go into the club or bar. Some buses even have TV's that can play DVD's and Blu Ray's. You can drink on our buses, we don't provide you with the alcohol though. Most of the buses have built in bars and coolers that are filled with ice. Your drinks can stay chilled during your entire trip. To lessen the chances of spills, there are cup holders to set your drink into before you try new dance moves.
The best feature though is probably the fact that you'll have a chauffeur. With a chauffeur, you won't have anything to worry about. You'll be able to sit in the back and party while the driver deals with traffic or construction. They will also drop you off in front so you don't even have to worry about parking. Best yet, you and everyone can drink with no worries of how you're going to get home. No designated driver, no taxi, no drinking and driving. Everyone in your party can drink till your limit and not get behind the wheel. Please don't drink and drive.